Cowboy Bebop launches on Hulu
Date: 2014 December 16th Tuesday [18:44] | Posted By: Eeeper
Fan favourite series comes to US Hulu streaming platform with English dubbed version coming in 2015

Full Story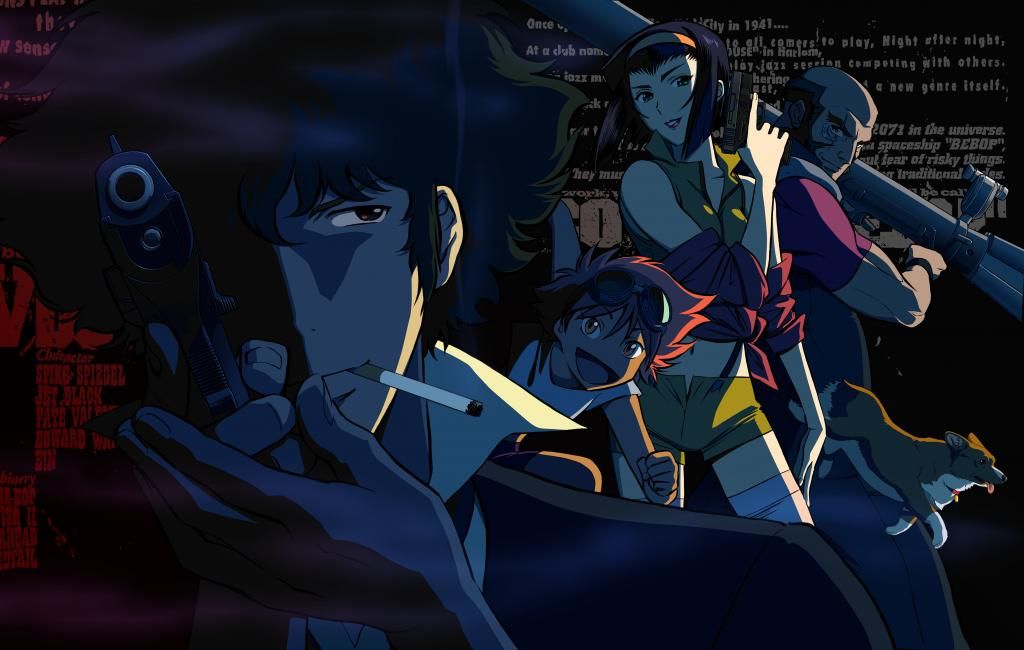 Hulu have announced they will be streaming the entire 26 episode classic anime series, Cowboy Bebop, from the 19th of December to all their US customers in subtitled Japanese with the English dubbed version to follow in the new year. After being successfully launched on blu ray in the UK/ROI by Anime Limited and by Funimation in the US, Cowboy Bebop fans will no doubt be pleased to have a streaming option for the beloved show. If a streaming option arrives for UK/ROI viewers, we will let you know.

PRESS RELEASE FOLLOWS:


Critically Acclaimed Futuristic Space-Western Anime Series
COWBOY BEBOP Comes to Hulu December 19

We are very excited to announce that the award-winning anime favorite Cowboy Bebop will premiere in its entirety on Hulu beginning December 19. The complete English dubbed version is set to launch in 2015.

Cowboy Bebop has been called the #1 gateway anime of all time, reaching non-anime watchers as well as piquing the interest of hardcore anime fans. The series is the newest addition to the vast library of top anime series available to stream on Hulu, which include Sailor Moon, Sailor Moon Crystal and Naruto Shippuden among others.

With its mélange of genres and adult-themed content, Cowboy Bebop aired on Adult Swim in the early 2000's, and U.S. critics have hailed the series as a masterpiece praised for its style, characters, stories, exquisite animation and jazzy soundtrack.


About Cowboy Bebop:
The Bebop crew is just trying to make a buck. This motley lot of intergalactic loners team up to track down fugitives and turn them in for cold hard cash. Spike is a hero whose cool façade hides a dark and deadly past. The pilot, Jet, is a bruiser of a brute who can't wait to collect the next bounty. Faye Valentine is a femme fatale prone to breaking hearts and separating fools from their money. Along for the ride are the brilliant, but weird, hacker Ed and a super-genius Welsh corgi named Ein. On their own, any one of them is likely to get lost in the vastness of space, but together, they're the most entertaining gang of bounty hunters the year 2071 has ever seen.